About Coretek
We are a team of knowledgeable, innovative, insightful digital experts that combine proven people, processes, and solutions to deliver security and stability to our clients. Our guiding principles are encapsulated in our vision: "To act as a trusted strategic partner for our clients, and enable them to focus on what matters most to their organization"

History
Coretek has been providing world-class Microsoft-centric solutions for 15+ years. Our mission has always been to unlock the cloud's true potential for our clients, strengthen their organizational security, and help them achieve quantifiable business results.
The story of Coretek begins when our founders, Ron Lisch, Ray Jaksic, and Clint Adkins, founded the company in 2005. After years of working in enterprise IT integrations and consulting, Ron, Ray, and Clint were inspired by the idea of creating an IT consultancy business where talented and intelligent people could thrive in an innovative and positive environment.
By hiring the best people for our team, we've been able to stay consistent with the guiding Coretek ethos: "Customer Success, No Exceptions!"


Leadership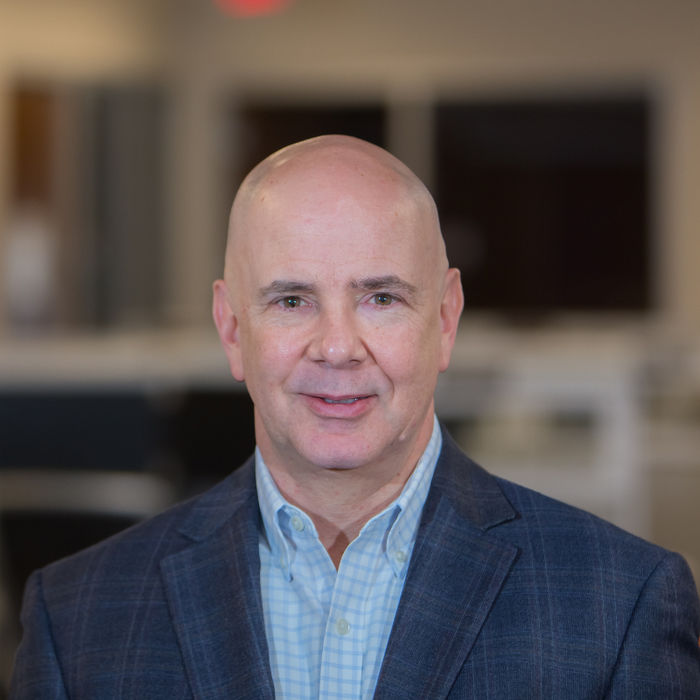 Ron Lisch, Chief Executive Officer
Ron is a native of Indiana, a graduate of Indiana University Bloomington's Kelley School of Business, and holds a degree in finance. Ron sharpened his finance skills in technical, sales, and leadership positions at Siemens and Unisys (formerly Burroughs). His broad experience positions him as a leader who truly understands the business and operations of IT services.

Ron also has a strong sense of community and a desire to pay it forward locally and globally. He sponsors the Coretek team as a volunteer with area food banks, home improvement projects through services like Rebuilding Together, blood drives, and 'adopt a family' programs. He also traveled on an international mission trip in 2019 to help build a Coretek-sponsored computer lab and training facility at a school in India.

Whether he's helping customers, partners, employees, or the community, Ron lives and breathes Coretek's core focus — a commitment to building a culture that attracts and retains the best people. Outside of work, he loves boating, camping with kids, and mountain biking. He would love to take you to lunch, so introduce yourself early!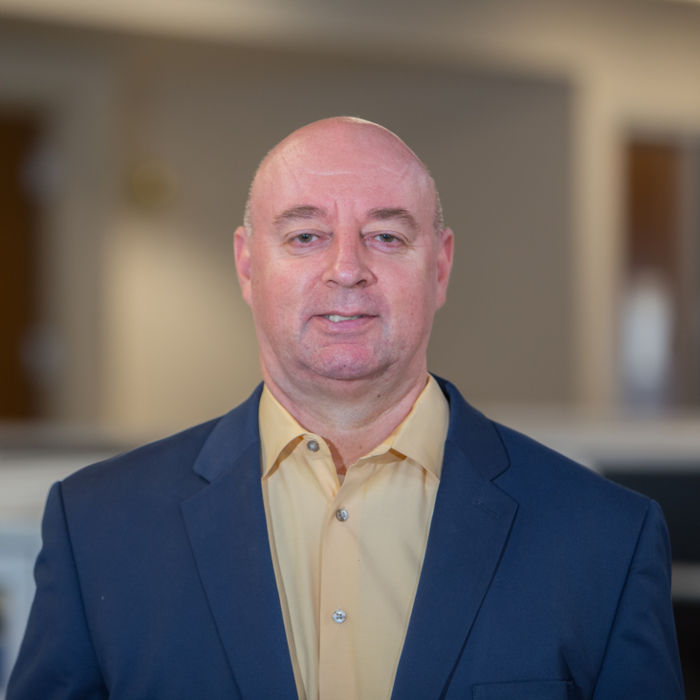 Ray Jaksic, Chief Operating Officer
As the Chief Operating Officer at Coretek, Ray leads all aspects of delivery and quality assurance and has over 15 years of hands-on consulting experience.

Ray has held critical contributing roles within almost every department at Coretek, including as a billable consultant, sales representative, sales manager, CTO, and now his current position as COO. Ray brings a unique combination of technical understanding and process execution expertise to the role. He focuses on securing Coretek's place as the #1 Cloud Service Provider in the U.S. and building a culture to attract and retain the best people.

In his free time, Ray enjoys spending time with his wife and son, supporting his son's basketball aspirations, donating time and resources to his church, and golfing. Ray holds a bachelor's degree from Purdue University and an MBA from Wayne State University.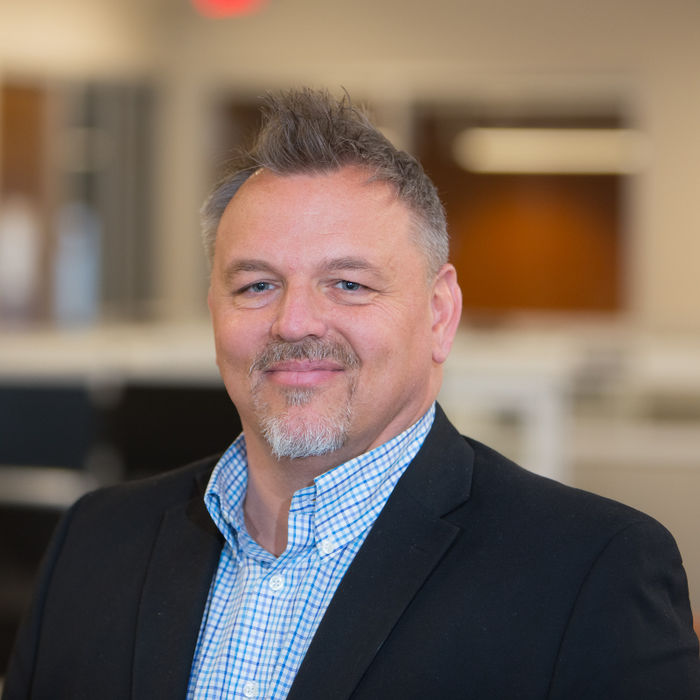 Brian Barnes, Chief Technology Officer
Brian is an expert in translating business issues into technology solutions. He leads the most talented group of solution architects in the U.S. Together, they work with customers, partners, and account teams to design an accurate and flexible solution-based approach to Coretek's customers' unique business and technical requirements.

Brian was the Vice President of Enterprise Technology, managing the Server, SAN, and Workstation service lines in the financial services and banking industry, and served as a senior architect in multiple consulting organizations. Brian is a graduate of Eastern Michigan University with a Bachelor of Fine Arts, providing him the ability to visualize and communicate complex concepts while making them simple for our audience to understand. Brian is a much sought-after speaker and loves sharing client stories and emerging technology breakthroughs with others.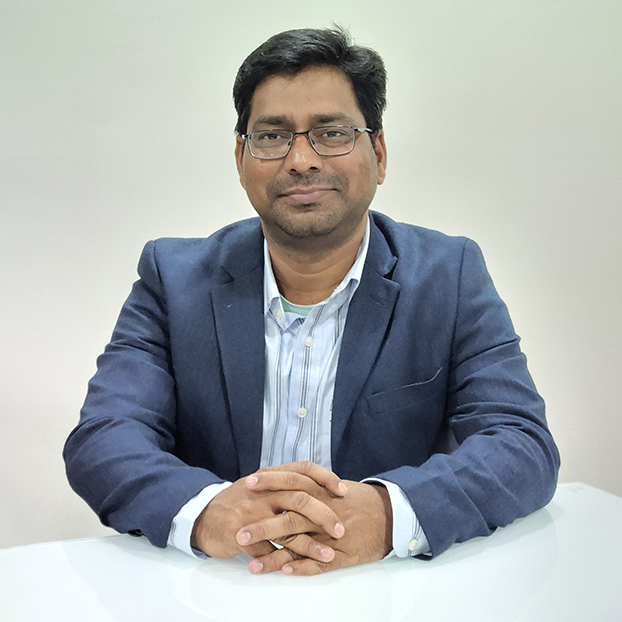 Shashidhar Bathula, GM/EVP – India Operations

Shashi leads our Coretek India Operations as GM/EVP. He has roughly 20 years of experience leading teams across multiple IT areas, including India Operations. He has worked with all technology stacks on Cloud and on-prem Environments across Infrastructure, Applications, and Databases. Sashi joined Coretek in January 2022 after spending ten years at Secure-24. He held multiple roles as part of building India Operations before taking over as VP-ERP Applications. Shashi has a master's degree in Computer Science from The University of Memphis. Outside of work, Shashi enjoys spending time with his family, and playing cricket, badminton, and soccer with his kids.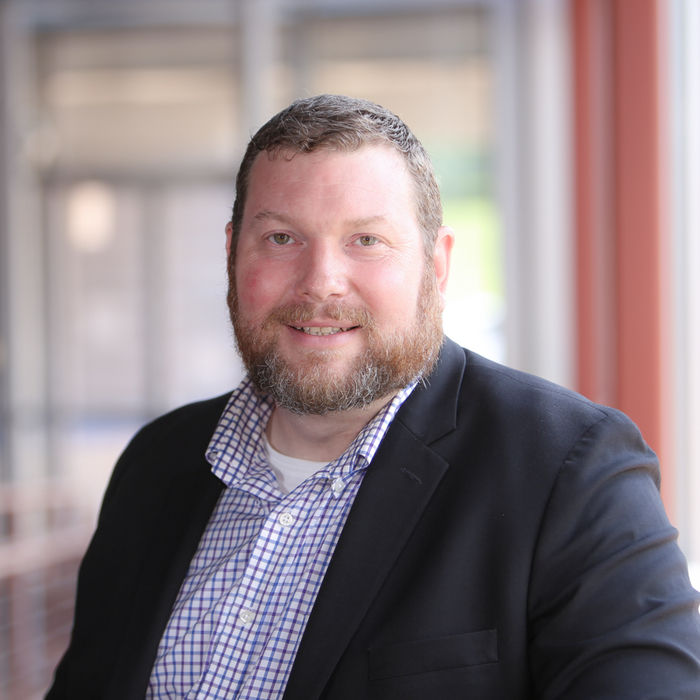 Brian Herr, Chief Security Officer
Brian has over 25 years of industry experience in IT, security, data privacy, and managed services. He has held roles in engineering, architecture, leadership, and industry speaking. He has an extensive background supporting clients in over 20 industry verticals, most notably financial, insurance, healthcare, government, education, aerospace, critical manufacturing, and service providers. Brian has provided advisory services for many clients, especially those with high compliance and stringent security requirements or unique security and IT needs.

Brian has full-spectrum security experience. His expertise spans the tactical side of security, including audit, compliance, controls, technology, and incident response. He has also worked from the strategic side in building enterprise security and risk programs, business risk management, board advisory, and business incident response. Brian has spent the last six years as a Security and Data Privacy Executive and board advisor for organizations providing managed IT, cloud, advisory, consulting, and security services.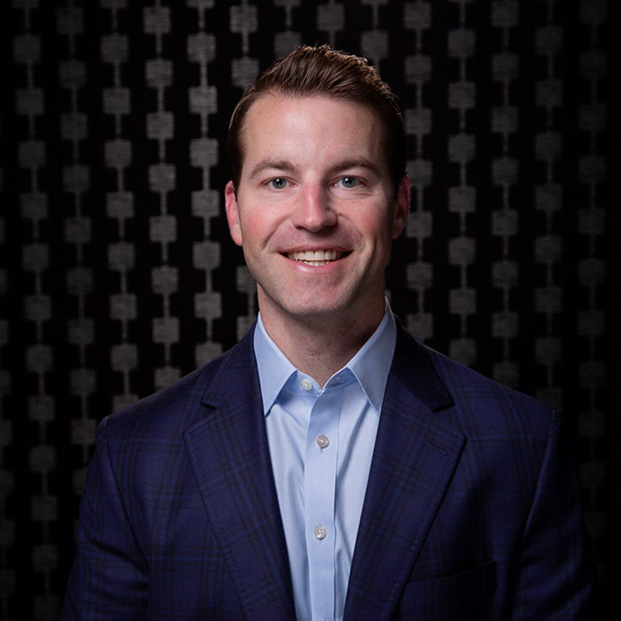 Jonathan Koopman, Chief Financial Officer
As the CFO, Jonathan participates with the broader management team in setting the organization's strategic direction. He also has responsibility for financial planning & analysis, accounting, taxes, treasury, risk management, and corporate development.
Before joining Coretek, Jonathan was the CFO for Merlin Cyber, a cyber security solutions provider based in Virginia. Before that, Jonathan spent 5 years with RoundTower Technologies, a systems integrator based in Cincinnati, Ohio. Jonathan is a CPA (inactive), having started his career at Ernst & Young, where he spent time in both the Assurance and Transaction Advisory Practices. He holds an MBA from Indiana University, a Master's in Accountancy from Notre Dame, and a Bachelor's of Finance from Xavier University.
Outside of work, Jonathan enjoys spending time outdoors with his wife, Erin, and 4 very active children (Ben, Charlotte, Drew & Jack) in Cincinnati.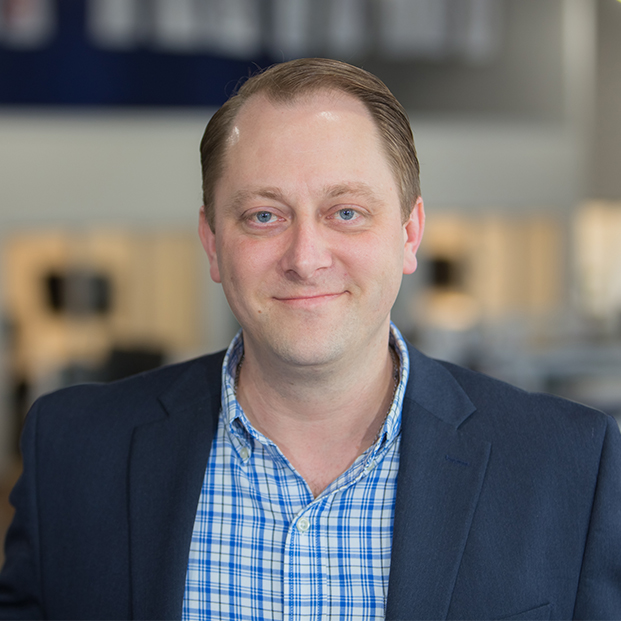 Clint Adkins, Chief Product Officer
Clint is a seasoned technology executive with a proven track record of success in leading product development and strategy. With over 25 years of experience in the technology industry, Clint has a deep understanding of the market and a passion for delivering innovative products and solutions that meet the evolving needs of businesses. Throughout his career, he has consistently demonstrated his ability to bring new products to market and drive growth for companies.
In his free time, Clint is a devoted family man and enjoys spending quality time with his wife and three children. He is passionate about the great outdoors and often explores nature in northern Michigan. Clint is also a dedicated baseball fan and relishes the opportunity to attend games and share his love of the sport with his family.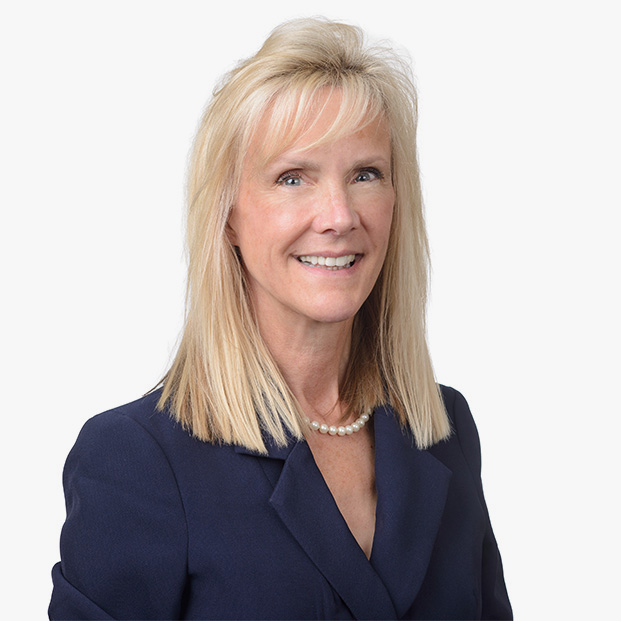 Susan Richey, VP of Human Resources
Susan Richey has over 30 years of HR experience in the Technology, Consulting, CPG, and Healthcare industries. She is responsible for managing the delivery of Coretek's Human Resource solutions across the company.
Over her career, Susan has been accountable for identifying and implementing long-range strategic goals, advising senior management on HR issues and challenges, and aligning the human capital needs of the business with its growth and operational strategy. Paramount to Susan's role is supporting Coretek's commitment to a culture of collaboration, professional development, and excellence for all of our team members.
Before joining Coretek, Susan served as Vice President of Human Resources with RoundTower Technologies. She was responsible for talent acquisition and planning, performance management, benefit & compensation, employee relations, health and safety, legal compliance, culture initiatives, and the overall employee experience. Susan has a bachelor's degree in Psychology from Heidelberg University.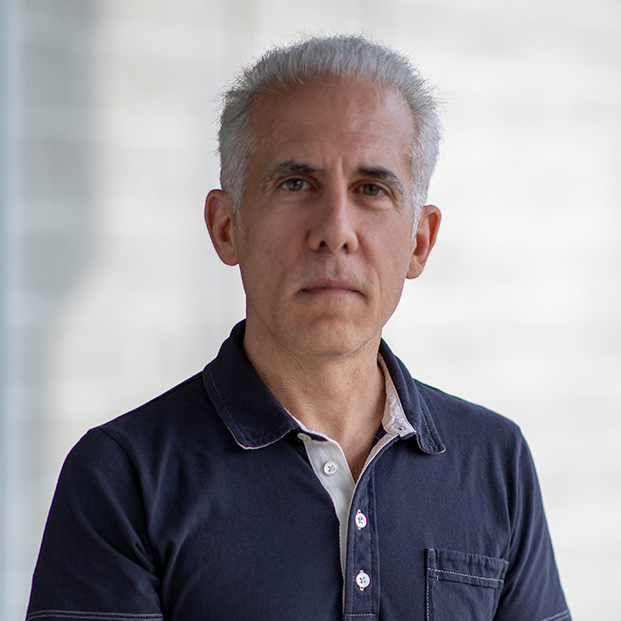 Demitri Patsilivas, VP of Sales
Demitri is a seasoned sales executive who leads Coretek's inside and outside sales teams. He graduated from the University of Pittsburgh School of Law and has worked in the IT sales industry since the late 1990s. His experience includes working in publicly traded OEMs and privately-held VARs in various sales disciplines such as services, software, and cloud. Demitri has demonstrated entrepreneurship as an equity owner in a professional services firm that successfully moved from start-up to acquisition. He is an adherent of the outcome-based selling methodology and is passionate about working with his team to understand the client's operational issues and business priorities. Outside work, he is an Uber driver to his two young kids.

Community & Social Responsibility
"Giving is a key part of relationship-building, and relationships are central to our core values at Coretek. Giving back to the community is another way our team lives and breathes our values each day."
- Ron Lisch, CEO Coretek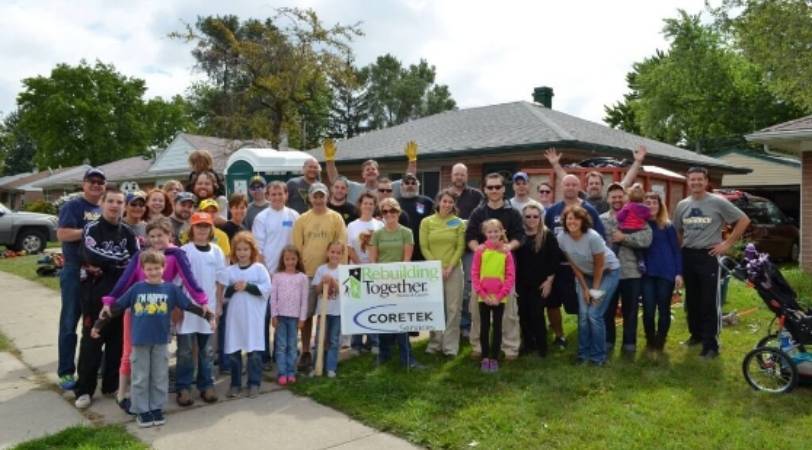 Helping Local Communities
In Southeast Michigan, Coretek employees and family members work together on service projects like revitalizing and refurbishing homes and supporting local food banks.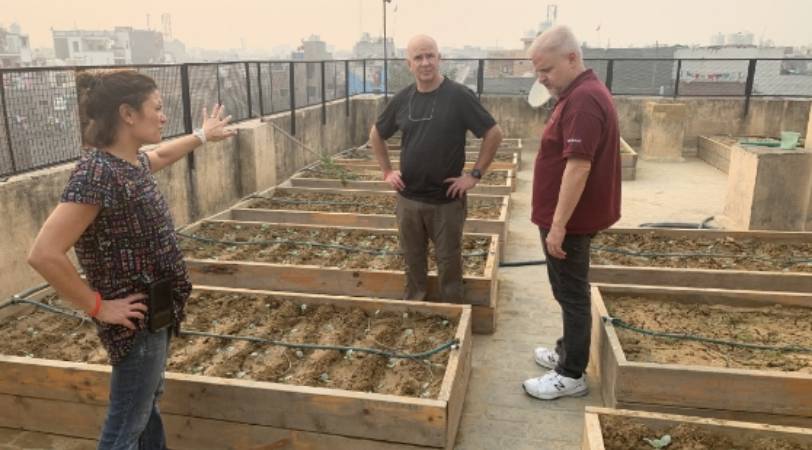 Helping International Communities
In 2019, Coretek supported "Project India," a mission effort focused on providing much-needed hygiene and medical supplies, educational tools, and educational technology. The team created training manuals, designed classrooms, and installed equipment to give students hope and a future filled with opportunity. Learn about Coretek Cares