Life At Coretek
Working at Coretek
Although we are experts in cloud technology, our team is more than the work; we are incredible humans. We are trailblazers, collectors, geeks, home cooks, dads, moms, artists, musicians, runners, and so much more. Coretek's commitment to our core values enables each of us to bring our whole selves to work each day.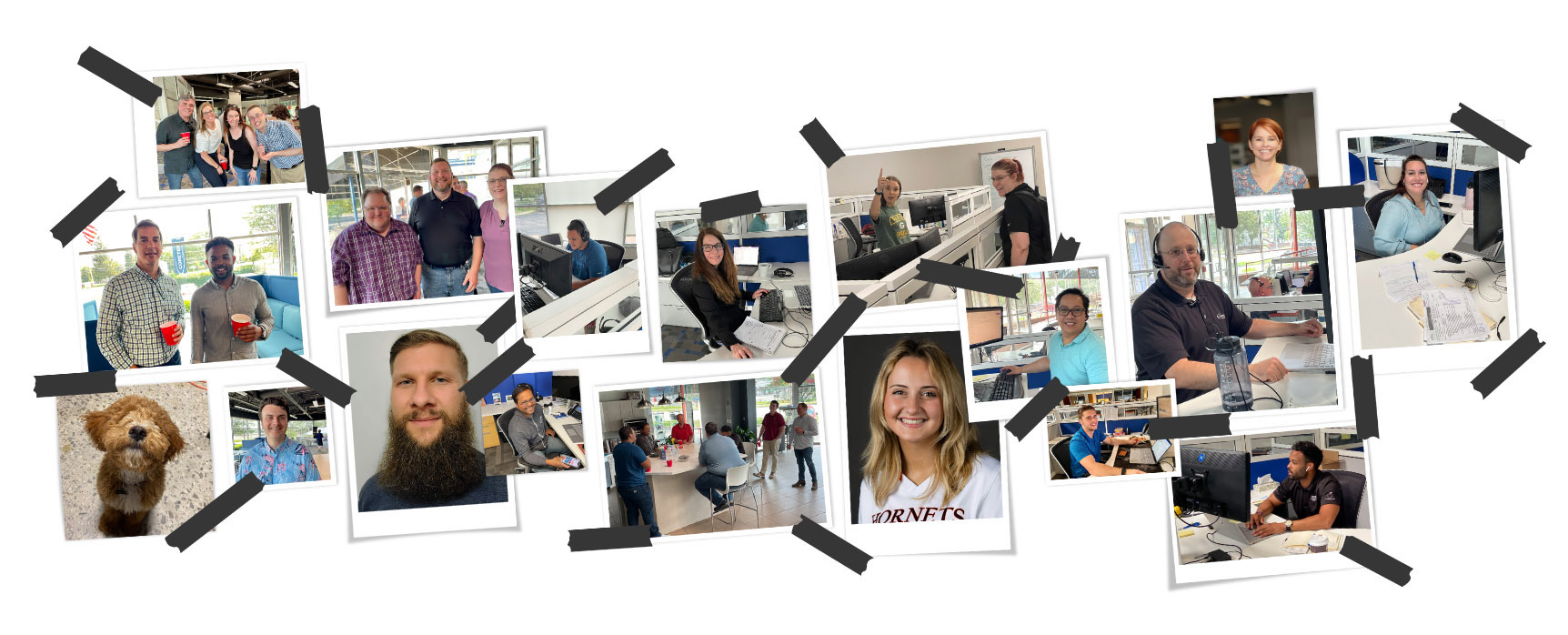 The Coretek vision embodies inclusivity: To create a culture that attracts great people who want to work with other great people and do great work. Our exceptional teams are composed of people from diverse backgrounds and all walks of life. We hold each other accountable to have empathy, care, and respect for each other no matter our seat. Our teams support each person no matter their background or station and encourage one another to be the best person possible; this enables our people to bring their whole selves to work while executing at the highest level possible.
Smart Culture
Established as part of our
history
is Coretek's desire to hire the best talent and work alongside people with whom we enjoy spending time! That foundation established the basis for our Smart Culture—come as you are, be yourself!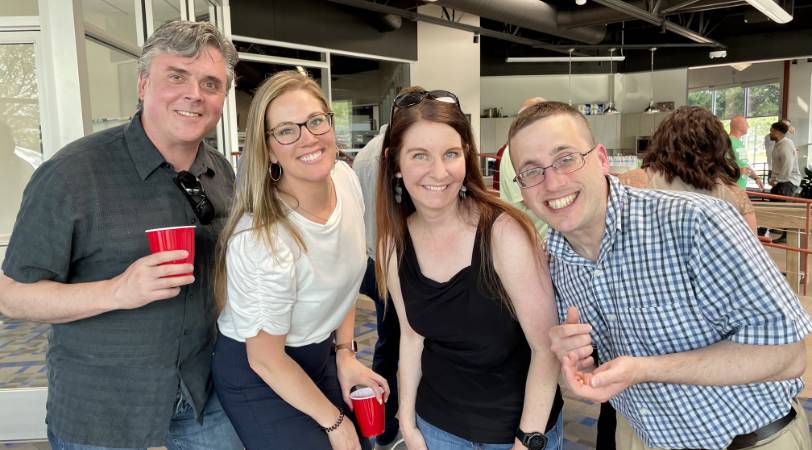 A Flat Organization
We empower our team to build value into their work, and make decisions on the fly-even if that means flipping up some pancakes on a Thursday morning to bring some joy to the office!
Coretek Advisory Council
The CAC is our internal employee advisory council comprised of a diverse cross-section of our company. This council hears, discusses, and brings the concerns of the Coretek team members forward to give everyone a voice, helping to solve problems, improve, or invent helpful processes or procedures to make Coretek life the best it can be.
Team Camaraderie
Because we like the people we work with, we like to spend time together outside of work. As a result, our team chooses to form bonds both in and outside the office. From gamer nights to mountain bike excursions and even Euchre tournaments (if you don't know about Euchre, you will), you will always see our teams finding new ways to connect, no matter the hobby or interest.
Business Casual
Show off your new loafers or maybe your favorite gamer shirt. Everyone has their fair share of personal flare to show off and our approach to "business casual" encompasses pretty much everything! Come as you are and dress for your day.
The Best of City Life and the Burbs
Since the early Coretek years, our team has chosen to have a positive impact on both our local and international community. Coretek team members help restore local homes, give to local charities, and take treks across the globe to give back. Check out Coretek Cares to
learn more
.
Community Minded
Located just outside Detroit, Farmington Hills (just minutes from downtown Farmington) is home to Coretek's corporate headquarters. This location is the perfect backdrop for our team to enjoy the excitement that a large city offers and maintain ties to the smaller communities that enhance family life.
Team Events
Coretek was probably among the first to bring the team together for picnics, holiday parties, parking lot cookouts, Waggin' Wednesday dog days in the office, and everyone's favorite—Friday afternoon Happy Hour!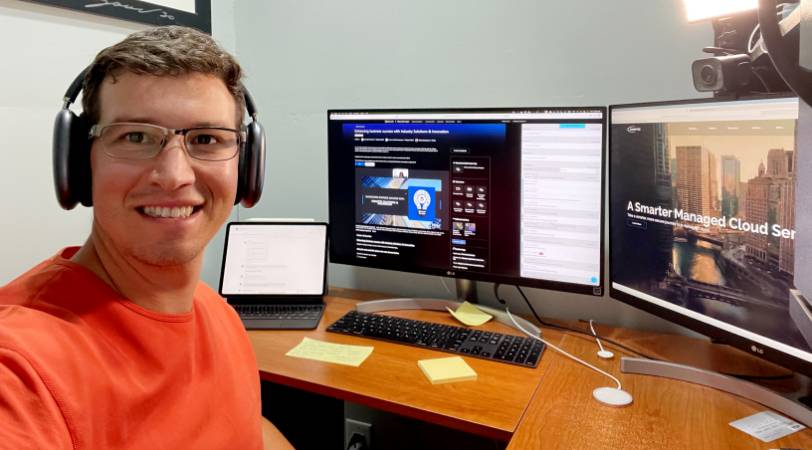 Smart Benefits
As our team grows and changes, so do their needs. Our Smart Benefits enhance work-life and enable each person to do their best work.Sure, we offer a competitive traditional benefits package* like everyone else, but take a minute to read what our Smart Benefits mean to your career.
Smart Professionals
---
We seek out lifelong learners who desire to innovate daily to push the industry forward. The variety of projects and customers Coretek works with empowers our teams with leading-edge technology, training, and certifications, established partnerships with enterprise technology leaders like Microsoft and Citrix mean there is no limit to what you can achieve at Coretek.
Smart PTO
---
Take the time you need. We believe that work and personal life are never a perfect balance. Sometimes you need to take your 4 year old to the doctor at 9:00 AM on a Tuesday, and sometimes you work late on a Thursday to support your team and deliver a successful project for a customer. You take the PTO you need when you need it.
Smart Hybrid Workforce
---
If Coretek knows one thing, we know what it means to enable a distributed workforce—we've been empowering businesses to work remotely for years. And our work style is no different. Work from home or the office; it's your choice.
*
Traditional benefits include medical, dental, vision, long-term and short-term disability, paid holidays, and 401K with match.