Promise Healthcare Speeds Staff Login Times by 96%
Coretek Completes 4-Month Project to Overhaul IT Infrastructure
Customer Profile
Promise Healthcare
Headquarters:
Boca Raton, FL
Employees:
5,000+, 21 locations
Promise Healthcare is one of the largest long-term acute care [LTAC] hospital organizations in the country. With more than 5,000 staff members and 21 facilities nationwide, they utilize an interdisciplinary approach to healing and wellness in providing treatment for patients with life's most serious illnesses and injuries.

Business & Technology Challenge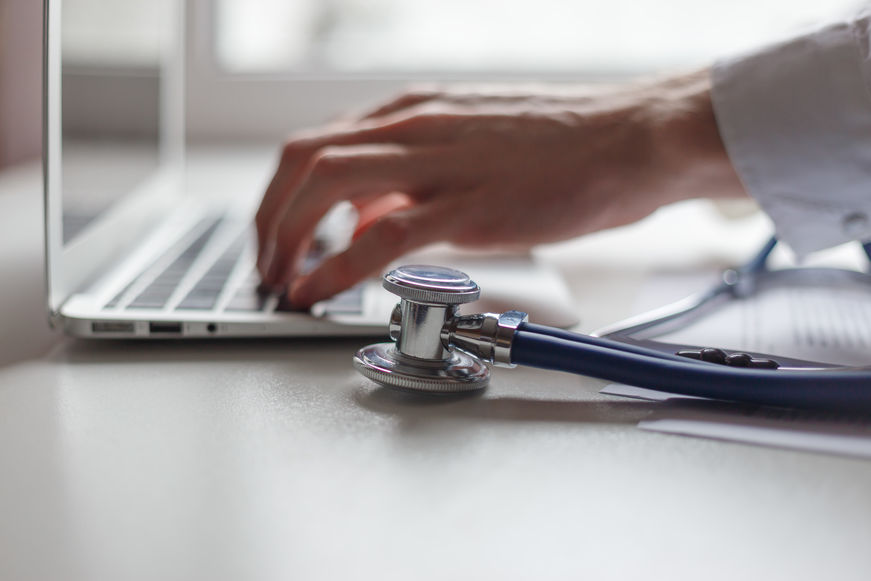 Hampered by budget restrictions and operational challenges, Promise Healthcare's information technology infrastructure was operating purely in maintenance mode and was no longer equipped to handle their mounting caseloads, diverse workflows, and increasing regulatory compliance requirements. "Our clinicians were working on a largely paper-based system, backed by an outdated endpoint and server architecture that was cobbled together over time," said Promise Healthcare's Chief Information Officer, Fred Snyder. Lost productivity was a top concern for Promise Healthcare and its IT team.
It took clinicians over five minutes to log into a computer and access their critical applications, a task that recurs multiple times per day for each clinician. "The amount of wasted time waiting for applications to load translated into less time with patients," said Mark Moch, Corporate Director of IT at Promise Healthcare. "To fix this issue, we knew we had a lengthy list of projects to tackle that were beyond our internal capacity to handle." After a meeting at the McKesson Insight Conference in Indianapolis, Promise Healthcare turned to Coretek as specialists in IT systems for the healthcare industry to get started with a project plan.
Coretek Solution
Phased Plan
Coretek's approach was first to complete a comprehensive Use Case Assessment. "After meeting with the Promise IT team, we knew what their general technology challenges were, but before proposing a solution, we needed to meet with the clinicians and administrators who rely on the infrastructure to do their day-to-day jobs," said Ryan Hinkleman, Managing Director at Coretek Services. The Assessment was comprised of two components: the Technical Assessment and User Interviews. During the Technical Assessment, Coretek's team of technical architects and business process engineers focus on:
How the clinicians, administrators, and IT department use the technology.
How resources like memory, storage, and compute power are consumed.
Assessing critical applications and determining if they could support them using virtual architecture.
Review current endpoints, their location, and capacity.
The second phase consisted of User Interviews with nurses, doctors, physical therapists, administrators, human resources personnel, and more in two locations–California and Louisiana. It was critical to get the user's perspective and learn about:
How they work each day – ingesting, printing, ergonomics, logins.
What technologies are working, and which they are not.
What is the ideal state for these workers?
"Users want to have a voice in the technology they need to do their job each day adequately," said Hinkleman. "Understanding the way users leverage technology–the when, where and how–is critical to creating the right architecture."
After the Use Case Assessment was complete, Coretek delivered a plan that outlined a high-level overview of the proposed technical architecture and a comprehensive report on user feedback, even for items out of scope.
The report contained several key recommendations:
Move to an enhanced electronic workflow and eradicate the paper shuffle.
More computing resources with a quick tap in and out functionality to maximize. the user to compute ratios.
Additional MetaTech (EMR system) modules.
An upgraded infrastructure–from the data center to the endpoint.
Coretek initially proposed a phased approach to the project, but Promise Healthcare opted to complete all project phases simultaneously. "Now that we had a clear vision of our 'future state' and impact it would have on our clinicians and patients, we were anxious to get the project completed in an accelerated timeline. With Coretek's support, we felt confident it was achievable," stated Mark Moch.
Final Solution
To address the needs of clinicians, Coretek implemented its Virtual Clinical Workstation (VCW) framework. VCW provides a fully de-coupled virtualized desktop, user, and application delivery environment that is quickly (5-15 seconds) accessed via a proximity badge tap; this allows healthcare workers to tab their badge and roam seamlessly between endpoints and mobile devices. Coretek doubled the number of clinical endpoints–from 400 to 800–giving clinicians more points of access to their critical applications. With the old infrastructure and workflows, it could take over five minutes to access the desired application. Now, with the VCW solution, it takes less than 10 seconds to log in. Multiple people can use the same endpoint device since their virtual desktop travels with them. Users now have a consistent experience where and when they need it.
Coretek architected a scalable, highly available data center architecture that would serve as the backbone of the IT network. The team updated core switching, set up redundancy between the two data centers in Florida and California and implemented the Nutanix Virtual Computing Platform. This converged infrastructure solution integrates compute and storage resources into a single appliance. "With our data centers located in Florida and California, natural disasters are always a concern," said Fred Snyder, Chief Information Officer at Promise Healthcare. "Our new converged infrastructure ensured we had high availability across all system components, so critical applications are always available. In addition, for the endpoint refresh, Coretek deployed iGel thin clients. They provide low cost, low maintenance, and centrally administered end-user devices that are highly available and have a longer life span.
Embracing the Cloud
Coretek also worked with the Promise team to migrate over 2,400 users from on-premises Exchange to Office 365. To make the best use of licensing, the Coretek team integrated Office 365 access into each user's Virtual Desktop, with customized scripting to ensure each user had the appropriate access to the required applications.
Results
Promise Healthcare now has a modern, stable, and highly available infrastructure designed to meet the needs of its users–and support the care of their patients. "It is amazing. In four short months, we went from an antiquated infrastructure to a cutting-edge platform that facilitates, not hinders, our day-to-day work," said Mark Moch, Corporate Director of IT at Promise Healthcare. "Working on a data center upgrade, endpoint refresh, Virtual Clinical Workflow deployment, and Office 365 migration at the same time added a tremendous amount of complexity, but it also eliminated rework and drove economies of scale." And users are reaping the benefits as well. "I am so much more productive with the new systems–I tap in to log in and tap out to log out–it is so simple and lighting fast," said Stan Hensley, Chief Nursing Officer at Promise Healthcare. "I also appreciate the system so much more because I know I had a hand in designing it. It is fantastic to see your input and feedback translate to technology that just works." Promise's upgraded architecture and design enable the organization to be much more agile, flexible, and extensible to support future needs and growth.
As the next steps in their infrastructure modernization initiative, Promise plans to expand their endpoints across locations, implement Citrix XenMobile for mobile device management, and leverage Skype for Business, OneDrive, and SharePoint for collaboration.
Need to improve your patient care? Start a conversation with our team today!

---