Texas Tech Speeds Clinician Login Times by 95%
Virtual Clinical Workstations Enable Physicians & Clinicians to Boost Productivity
Customer Profile
Industry:
Healthcare/University System
Headquarters:
Lubbock, Texas
Texas Tech University Health Sciences Center (TTUHSC) at El Paso is the fastest-growing medical school in Texas. With a 25-year tradition of excellence in clinical education, the center prepares medical students and residents for careers in medicine. As part of the education process, the center has become one of the area's primary health care providers.
TTUHSC offers patient care for internal medicine, emergency and family medicine, obstetrics/gynecology, orthopedics, ophthalmology, neurology, pediatrics, psychiatry, and surgery under the newly named Texas Tech Physician brand.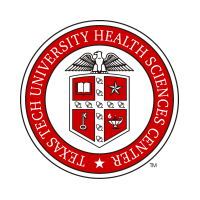 Business & Technology Challenge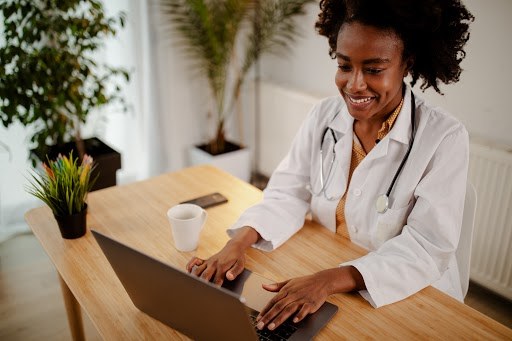 With accelerated growth comes a need to be highly efficient. Clinicians at TTUHSC were frustrated with how long it took to log into their computers to access clinical systems, move from patient room to patient room, and record medical information during patient visits.
Signing into five different applications that the clinicians needed access to took about two minutes for each patient visit since the system was configured to run only one session per person. In addition, clinicians would often be logged off the system due to inactivity, forcing them to log back into the system frequently. And unfortunately, their second login took them back to their starting desktop, not the previous application they were working in for a patient. When multiplied by 50 patient rounds per day, this process caused patient service delays and increased technology frustrations for clinicians.
'Our clinic workflow was not very efficient, and our clinicians had limited device mobility,' said Karla Silva, Director of Clinical Systems Support for TTUHSC. "The process wasn't streamlined, and we had a lot of roadblocks."
TTUHSC's IT team wanted to give clinicians at their main medical center and three outpatient clinics the ability to "roam" and access clinical applications. They knew that single-sign-on technology would address this need and help drive Electronic Medical Records (EMR) adoption.
Impressed by the workflow system implemented at the Texas Tech University Health Sciences Center in Odessa, Texas, Silva reached out to Coretek to design and implement a more efficient single sign-on-system to eliminate the painfully slow process clinicians faced as they made their daily rounds. This new system would also help RRUHSC comply with looming Meaningful Use deadlines.
Coretek Solution
Coretek's Virtual Clinical Workstation provides a fully de-coupled virtualized desktop, user, and application delivery environment accessed via a proximity badge tap and allows users to roam seamlessly between endpoints and mobile devices. Coretek worked with Texas Tech's team of six to design and implement the highly flexible, virtual system, which incorporates Citrix XenDesktop, Citrix XenApp, Imprivata OneSign, and AppSense Environment Manager.
The Virtual Clinical Workstation Solution helps organizations meet nine of the 16 Meaningful Use criteria mandated by The National Quality Forum. Institutions must meet these criteria to continue participating in the Medicare and Medicaid Electronic Health Record (EHR) Incentive Programs. The Meaningful Use mandates needed to be in place before the 2015 deadlines.
'Coretek originally worked with our partner campus in Odessa implementing a similar technology, and we saw it and loved it,' said Silva. 'The technology is new in the marketplace, and we wanted to partner with a firm that had successful implementations and understood clinical workflows, interactions, and healthcare mandates.'
A pilot program for 40 clinicians at its Orthopedic Surgery & Rehabilitation clinic took just four months to implement and test, which paved the way for a rollout directed by TTUHSC for its 750 clinicians.
The orthopedic clinic relied heavily on personal computers as their main platform; other departments and clinics ultimately migrated off thin clients. 'Coretek met our tight timeline and expectations,' said Silva. After the pilot, department rollouts took just three weeks.
Results
"We've seen a huge productivity improvement," said Silva. 'Our clinicians can log into the system in three to five seconds when it used to take two full minutes. In addition, doctors and others can stay up to date with record-keeping because they can take notes on the spot.'
"Before, doctors weren't documenting everything in the patient rooms because they didn't want to log out and back in as they finished talking to one patient and moved on to the next," she said. "Sometimes they didn't complete documentation until they had time later in the day, which can lead to missing details."
Now, the quality of the information is better, and patient information is entered into the EMR system faster because of the new system's ease of use. Improving the quality of the data is critical for patient safety and health outcome improvements. Virtual Clinical Workstation is also helping TTUHSC comply with the newly mandated Meaningful Use criteria, which requires medical organizations to keep track of many information points that were not previously accessed organization-wide.
The system has helped IT save time as well. "Like any technology you centralize, you free up resources," said Jorge Caballero, TTUHSC's Director of Infrastructure Technology. "The big payoff comes with using Virtual Desktop Infrastructure. If one device fails, it's easily replaced, and the uptime and availability are better than with thin clients or PCs. In addition, the time it takes to maintain and distribute new applications is faster, and we have fewer calls about lost passwords."
Clinicians are pleased with the new system, Caballero added. "One of the clinics wasn't looking forward to the new system because they liked their PC system. There was some resistance on their part. So, we set up a few workstations so they could see how it worked, and it only took them a couple of days to come back to say they wanted it and that it was awesome."
IT has also seen a decrease in requests for mobile access that clinicians tried to use to circumvent the old system. "Now we don't see any of that," said Iskra Jacobo, Server Administrator IV for TTUHSC. "Sign-on is so much faster the new way that they don't need to use their tablets or iPads."
Silva was impressed with Coretek's deep knowledge of the healthcare industry and its ability to grasp its organizational challenges and map outcomes to the desired solution. "Coretek is a great partner," she said. "They can understand our needs, talk about different technology options and make sure our priorities are met. If there are project issues, they did everything possible to resolve them.
---